As long as I can remember, I have always tried to do my part to take care of the Earth. Now that I have a family, it is even more important than ever to be conscious of how we take care of the Earth so that our children will grow up being friendly to the environment! Here are just a few ways that we try to take care of our Earth :)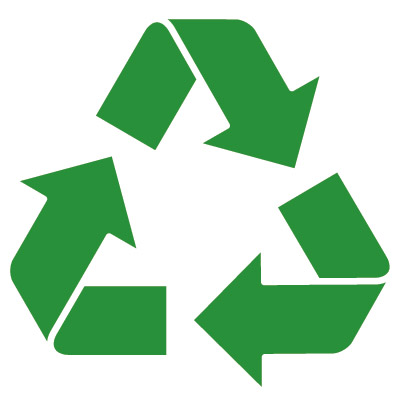 1.)
Recycle!!!
It probably goes without saying, but recycling is one of the greatest things you can do to help the planet. We have designated areas in our utility room to recycle plastic bottles, cardboard boxes, and plastic bags, and paper. About once a month, we load up the car on our way into town, and we drop off all of our recyclables at our local recycling drop-off point. Less garbage in the landfill and getting more use out of the products we no longer need-awesome!
2.)
Cloth Diapers
When our oldest was about 3 months old, we made the switch to cloth (more about that decision
here
), and we are so glad that we did. We were putting a minimum of 4 bags of trash out each week, and at least 2-3 of those bags were full of disposable diapers...that made us feel awful! Now, we are back down to 1-2 bags of trash each week, we are keeping all those disposable diapers out of landfills, and we are saving a TON of money in the process! How much money, you ask? Well, we spent about $600 on our entire stash of FuzziBunz One Size diapers (designed to be used from birth through potty training!). When we only had one child in diapers, we were spending about $20 a week on diapers (1 box of Pampers/week), or $80 month. Now that we have more children in diapers, we would be spending way more than that each month, but we are basically diapering for free now!
3.) Reusable Water Bottles
Although we did recycle our plastic water bottles when we were purchasing them, we knew that not only would we be reducing the amount of material that we had to recycle by switching to reusable water bottles, but we would also be saving money in the process. We stopped buying bottled water and switched to using the bottle pictured above, which we purchased from
Amazon
. I have to mention that these bottles are also BPA free, which is not something you can find often in the store-bought bottled water!
4.) Use Real Dishes
There is definitely no doubt about how convenient using paper plates and plastic cups can be, but when you start to think about all the energy it takes to manufacture and distribute these products, along with the fact that they will be used once and thrown away, it is kind of sad! We are definitely a nation of quick, easy, and cheap, but I encourage you to think about what those "conveniences" are costing our environment. You could save a few dollars every grocery trip by eliminating these products from your household, and you will be lessening your impact on the environment at the same time :).
5.) Save Water
I was watching Kate Plus 8 the other day (quality programming, I know...), and when she had a technician come out to service her water system, he said that the average American uses 50 gallons of water a day. 50 gallons??? That is a ridiculous amount of water! We do our best to save water by doing the following:
Turning off the water while brushing our teeth
Taking shorter showers (not my favorite thing, but it does save water!)
Making sure the dishwasher is FULL before running it, instead of constantly running smaller loads
Same concept as above-making sure we have FULL loads of laundry rather than running smaller loads
Happy Earth Day 2012!!!
Be sure to share your ideas for helping to make our Earth a better place in the comments section below :)